Home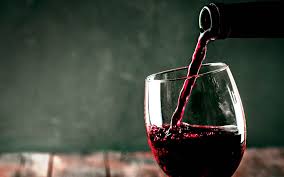 Does Drinking Alcohol Help Your Brain?
If you have followed us for a while, you know that the research we've mentioned has largely shown negative effects on brain health from drinking alcohol. However, a friend linked us to new research, published in June in JAMA Network Open, finds that moderate alcohol drinking has a positive effect on cognition.
Researchers from the University of Georgia College of Public Health, The College of Health and Human Services at California State University and the Capital Medical University in Beijing China reviewed data covering 19,887 participants in the U.S. Health and Retirement Study. Average age of the study group was 61.8. The participants had cognition tests over a period of twelve years.
Quoting from the study:
Low to moderate drinking (<8 drinks per week for women and <15 drinks per week for men) was significantly associated with a consistently high cognitive function trajectory and a lower rate of cognitive decline.
The report went on to note that low to moderate drinkers were less likely to have overall cognitive decline or mental status decline and performed better on word recall tests. This study also mentioned two others that showed some cognitive benefit while cautioning about the risk of drinking too much. In fact, here is the study Introduction:
Alcohol misuse is a leading cause of morbidity and mortality. Alcohol consumption is associated with a uniformly increased risk of hypertension and stroke, regardless of dose, and heavy and binge drinking is associated with a higher risk of cardiovascular disease.
The study team was impressive: of the eight, four are Medical Doctors, five of eight had PhDs, and two are professors of epidemiology and biostatistics. The study has more than adequate procedural detail. But personally, I'm sticking with a far more moderate regime than 15 drinks per week.
As an aside, it was hard to miss that study author Ruiyan Zhang, MD, PhD, did his clinical work and obtained his medical degree at Wuhan University, a place that has been in the news quite a bit lately.
Link to the research here. And JAMA Network provides a nice PDF version if you prefer to read longer copy on paper rather than on a screen.










Or Make You Stronger?
Another friend turned us on to research on red wine, resveratrol, and exercise. That research was performed by scientists at the University of Alberta Heart Institute and the University of Manitoba Children's Hospital Research Institute.
Resveratrol is a natural polyphenol and an antioxidant. It is present in red wine. Some researchers hypothesize it is responsible, at least in part, for the health benefit associated with drinking red wine. This research sought to see if a heart benefit could be found using a rat research method. Sixty rats were divided into four groups: a sedentary group, a sedentary group with resveratrol added to their chow, a group that exercised regularly, and a group that exercised regularly with resveratrol supplementation. Here are some of the research findings:
Resveratrol, an antioxidant found in red wine, has beneficial effects on cardiac and skeletal muscle function, similar to the effects of endurance exercise training.
Combining resveratrol supplementation with exercise training augments the beneficial effects of exercise alone.
Increased endurance was associated with increases in skeletal muscle force, cardiac function, and oxidative metabolism.
When the sedentary rats with supplements were compared to the sedentary rats, they clearly had lower body weight and important level of improved muscle function- about 25%.
When the exercising test animals given the supplement were compared to the exercise-only animals, they measured about 20% better on the various tests.
Study author Jason R.B. Dyck, PhD and Professor of Pediatrics and Director of Cardiology Research Centre and the University of Alberta said: "We were excited when we saw that resveratrol showed results similar to what you would see from extensive endurance exercise". Link to the research here.
My friend found an online summary of the study titled: "Science Says A Glass Of Red Wine Can Replace One Hour Exercising". She likes that title.
Observations
I have questions and concerns about this resveratrol research. First, the rats were given a resveratrol supplement, not red wine to drink. Second, many things that are beneficial when tested with rats fail with us pesky humans. Further, there are other sources of resveratrol other than red wine. It can also be found in strawberries, chocolate, peanuts and pistachios. The few research projects evaluating supplementation with resveratrol - as opposed to getting it from food sources - have mixed results. Important: I'm not a doctor. This is my personal opinion. Do your own homework on this and check with your personal physician.
A cautionary note from Kris Verburgh, MD, author of The Longevity Code : "The toxicity of alcohol causes thousands of people annually to end up in the hospital with alcohol poisoning, whereas it is very rare to find someone in the emergency department with broccoli poisoning."
Overall: while the drinking lamp may be lit, we'd still go with a much smaller "dosage" than 15 drinks a week for men or eight with women.
More Brain-Building Ideas
Is your brain performing at its full potential?
Are you doing everything you can to make your brainspan match your lifespan?
Are their steps you should be taking to prevent dementia later in life?
Could you use some brain-building ideas?
Please consider our book: Grow Your Brain Anyone, At Any Age, Can Have a Bigger, Better Brain. It contains insight on those questions and much more. It is now available at a book store near you, at www.BigBrain.Place, and at Amazon.com in both print and Kindle formats.
Since you're already on this page, why not sign up for the best brain health and brain-building newsletter in the universe? It's completely free and we never sell, rent or share your information.
Don't you have a friend who could use a bigger brain? Please use the links below to share this post.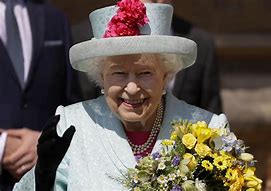 Our Annual 60>60 Celebration



While others compile their lists of "30 under 30" or "40 under 40" people to watch, young high-achievers or other such success stories, we take a different tack.
It's understandable that magazines and social media publicize the young. They are good looking - sometimes beautiful. Some have overcome difficult circumstances. Many have heart-warming stores.
We prefer to celebrate people who get it done year after year. Folks with some life experience. Some gray hair. Some wrinkles and maybe some scars. Individuals born in the nineteen forties and fifties. Or the nineteen thirties. Even some closing in on one hundred years old. Hope you like it, or at least find it interesting.
Perhaps you might even find it inspiring.
5/27/1923

Henry Kissinger

Foreign policy strategist.

11/1/1924

Charlie Munger

With Buffetc, part of the best investor team ever.

8/3/1926

Tony Bennet

Singer and entertainer.

2/28/1929

Frank Gehry

Architect.




5/31/1930

Clint Eastwood

Actor and director.




8/30/1930

Warren Buffet

Founder of Berkshire Hathaway. Investor.

3/15/1933

Ruth Bader Ginsburg

Supreme Court Justice.

9/17/1933

Chuck Grassley

Congressman.




9/16/1935

Ken Langone

Investor and philantropist.

2/16/1936

Carl Icahn

Investor and philantropist.

8/15/1938

Maxine Waters

Congresswoman.




3/26/1940

Nancy Pelosi

Speaker of the House.

7/22/1940

Alex Trebek

Game show host.




12/24/1940

Tony Fauci

Star of the CDC.




6/5/1941

Robert Kraft

Businessman & NE Patriots owner.

9/8/1941

Bernie Sanders

Senator and former Pres. candidate.

2/14/1942

Michael Bloomberg

Founder of Bloomberg. Former Pres. Candidate.

11/20/1942

Joe Biden

Pres. candidate. Former VP.

11/12/1944

Booker T Jones

Musician and founder of the MGs.

11/17/1944

Lorne Michaels

Producer of Saturday Night Live

4/8/1946

Robert L Johnson

Co-founder BET, investor & philanthropist

5/20/1946

Cherilyn Sarkisian

Entertainer.




6/14/1946

Donald Trump

President.




12/10/1946

Dick Wolf

Creator: Law and Order.

1/24/1947

Michio Kaku

Professor, theorectical physicist

3/8/1947

Carole Bayer Sager

Singer, songwriter, author

7/20/1947

Carlos Santana

Musician




3/10/1949

Barbara Cocoran

Real estate mogul & investor

3/22/1949

James Patterson

Author.






5/9/1949

Billy Joel

Singer, composer and musician

6/22/1949

Elizabeth Warren

Senator and former Pres. candidate.

9/23/1949

Bruce Springsteen

Singer and songwriter

10/7/1949

Alice Walton

Walmart founding family

10/10/1950

Nora Roberts

Author.






10/31/1950

Jane Pauley

TV personality




1/12/1951

Rush Limbaugh

Radio personality




2/10/1951

Robert Iger

CEO Disney




6/2/1951

Ken Chenault

Managind Director General Catalyst.

10/31/1951

Nick Saban

Alabama University Football Coach.

4/5/1952

John Dvorak

Tech writer. Co-host of No Agenda pocast.

4/16/1952

Bill Belichick

NFL coach




5/18/1952

George Strait

Country music star




7/8/1952

Mary Ann Williamson

Author, speaker, former Presidential Candidate

7/14/1952

Maureen Dowd

Columnist




10/18/1952

Chuck Lorre

Creator of SNL




12/7/1952

Susan Collins

Author






7/19/1953

Howard Schultz

Founder, Starbucks, foremer Presidential candidate



Time For You To Grow a Bigger Brain?

What would change in your life if you could think faster? Focus intently for longer periods? Have a stronger memory?



What if you could help your children grow healthier, stronger, better brains?
Grow Your Brain! presents the latest insights from cutting-edge medical research results that show - no matter how old you are - you can make your brain healthier and bigger. Grow Your Brain! leads the reader on a step-by-step journey to brain growth and health. Parents will find practical how-to information to help their children realize their vast mental potential. Younger adults learn how to achieve peak mental performance to compete in today's job market. Research indicates that we can create faster brain connections that can help us remember more, react faster and achieve laser-focus. And those connections might help prevent dementia and Alzheimer's Disease.
With findings from leading medical schools, research hospitals and government research agencies around the world, you'll find concepts that can be applied immediately: how physical exercise can strengthen your brain, which meditation techniques will increase mental focus and reduce stress, and what games to play to build cognitive reserve. It also includes some advice about some surprisingly delicious diet choices that will make your brain healthier.
Grow Your Brain! explores the tantalizing world of those hundreds of billions of microbes living in your gut - and what they have to do with your brain health. Why going to church might extend your life, why you should spend more time outside, go barefoot and much more.
Most of us have a realistic possibility of living into our nineties or beyond. In his third book, author Gene Morphis explores the idea that we can make brainspan match our lifespan. Assiduously researched, Grow Your Brain! is written for general readers, but has detailed references to underlying medical and scientific research for those who want to an even deeper understanding of the research findings.
Anyone, at any age, can have a bigger, heathier brain.
Come on. Let's build bigger brains together!
Grow Your Brain, Anyone, At Any Age, Can Have A Bigger, Better Brain, is available now at www.BigBrain.Place, or from Amazon in print or Kindle versions.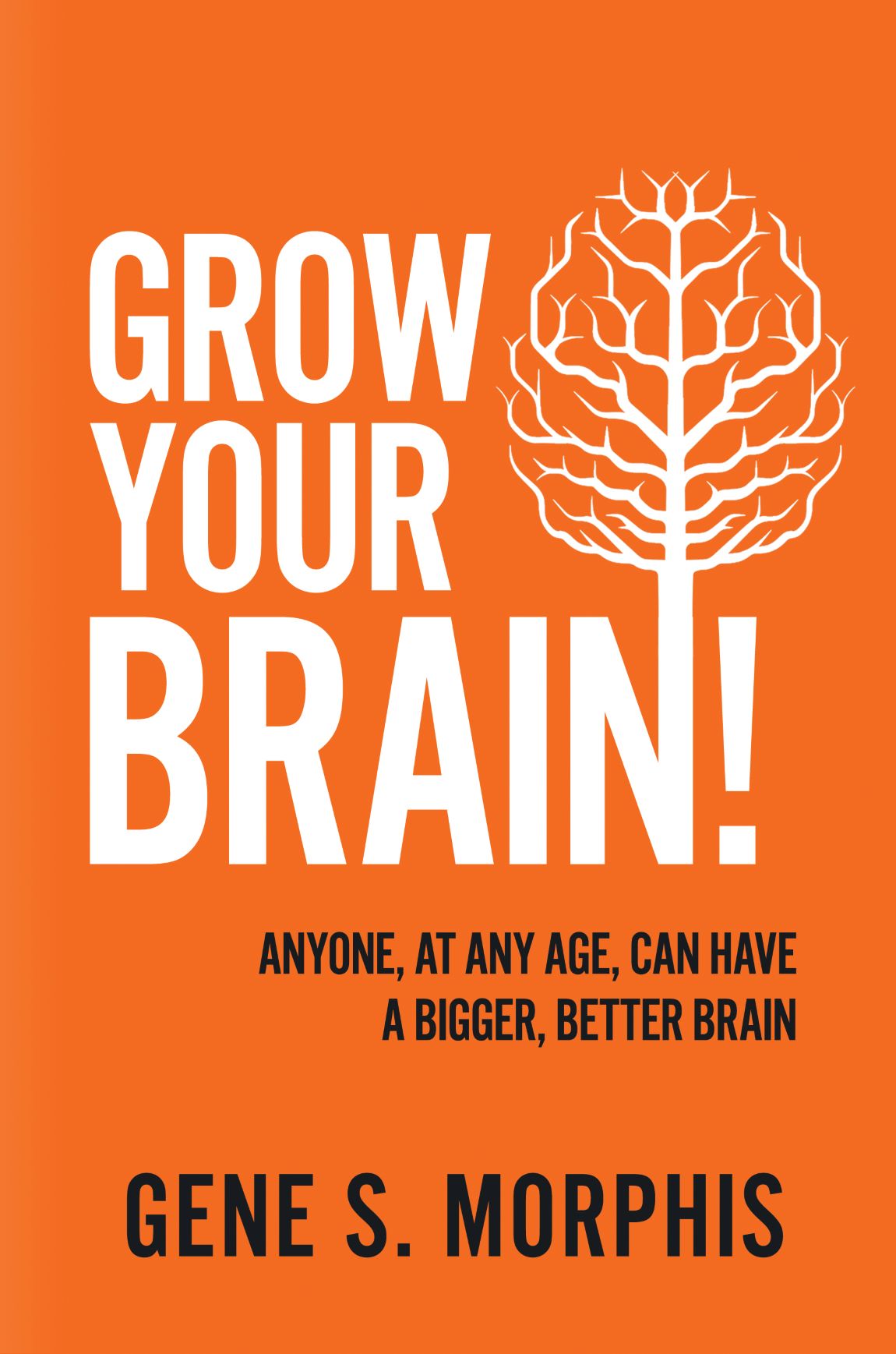 Why Stock Buybacks Are Dumb

Stock buybacks are under fire. Good. I've hated them for years

.

Generally, I consider it a sign of dumb, or at least lazy, management. Or management with a financial incentive to make short term personal income at the expense of long-term shareholders. Here's why:

Buybacks are frequently used as a palliative to offset bad news. About to issue an earnings release with a sales decline and a miss to analyst estimates? Throw in a stock buyback to see if it will relieve some investor pain, or even better, moderate a near-certain stock price decline.
Buybacks don't return money to shareholders; it gives money to people who no longer want to be shareholders. Real believers in a company's story want to hold the stock. Who sells into a buyback? People who no longer believe.
It raises questions about management motives. The proxy report, with all those new government-required compensation disclosures, is now as long as or longer than the financial statements. Is management somehow incented on earnings per share growth? Even if revenue doesn't grow? Even if earnings don't increase- just shares decrease? Easy to bury that in those endless proxy statements. I look for "Total Shareholder Return" on the compensation section. If I find it, I now vote against the board member who is the chair of the compensation committee and the say-on-pay item.
Is that the best that management can do? Aside from Apple. Google and perhaps Microsoft, what company has more cash than it can readily deploy above its cost of capital? Now, I know that plenty of managers have wasted a lot of shareholders' money on bad acquisitions (Time Warner/AOL), failed products (New Coke), and poorly executed international expansions (Target). If there is simply no place a company can find in its market space to put money to work with a reasonable expectation that it will return its cost of capital, then it is right to return it to shareholders. Otherwise, long-term holders want to see the money put to work.
Aren't special dividends better? OK, there may be some minor personal tax rate differences. But companies like The Buckle [BKE: NYSE] and RLI Corp [RLI: NYSE] have a history of issuing special dividends when management believes they've accumulated excess cash. Since that really is returning cash to shareholders, isn't that better? [Full disclosure: I own RLI]

It indicates a lack of confidence in the future. A company sitting on a pile of cash that spends it on a buyback rather than increasing its dividend is signaling a lack of confidence in its future. It's simple: they are afraid that they'll have to cut the dividend in the future. Cutting dividends is always seen as a bad sign. As a result, companies hold back on dividend increases even when projections indicate the dividend can be supported. Instead, they execute a stock repurchase.
Companies are horrible market timers. There is a lot of stock repurchasing going on at market tops; not so much at market bottoms. If a Board is just totally committed to buying back shares, it would be wise to use some simple timing criteria. If a company's average PE over the last ten years is fifteen, and it is currently trading at a twenty-five multiple, it probably isn't a good time to repurchase. But if it is trading at a price-to-earnings ratio of ten, it might indeed be an excellent time. Let's have an example. FD: I own this security: Tanger Factory Outlets. Ticker: SKT. In 2017, SKT bought back $49 million of stock at an average price of $25.80. In 2018, $20 million at an average of $21.74; in 2019 another $20 million at an average of $16.52. Obviously management couldn't know the business would be shut down for months in 2020. But with $1.6 billion of interest-bearing debt, wouldn't it have been wiser to pay off some? Or hold a little higher cash balance? By the way, the stock closed on May 22, 2020 at $6.07.
Companies repurchase stock while sitting on other obligations. I find this one particularly troublesome. Further, elected and regulatory officials are actively aiding and abetting this behavior. Some background: The Financial Accounting Standards Board (FASB), The Securities and Exchange Commission (SEC), the American Institute of Certified Public Accountants (AICPA) and the Public Company Accounting Oversight Board (PCAOB) share ruling-making authority for accounting principles. Full disclosure (confession?) I'm a member of the AICPA. Collectively, those bodies have made a complete mess of pension accounting and reporting. I will wager that ninety percent of sell-side analysts have little or no understanding of companies' pension footnotes, or what pension liabilities really are. If, however, one parses through the recondite disclosures of a company's pension assets and liabilities and concludes that the company is including a liability on its balance sheet, one may nevertheless find that company is repurchasing some of its outstanding stock. That is, rather than fully funding a liability that reduces the future value of the business and thereby increases shareholder wealth, it gives money to folks who no longer want to hold the stock. [An example: in the 2014 GE annual report, it states that "The GE Pension Plan was underfunded by $15.8 billion….at December 31, 2014". It also states: "We did not make contributions to the GE Pension Plan in 2014 and 2013. The ERISA minimum funding requirements do not require a contribution in 2015".Now, why would I say that officials are actively abetting this activity? Because legislation allows companies to fund to a level found satisfactory under ERISA, even though actuaries find that amount insufficient. Skeptical of my point of view? Grab a few annual reports and spend some time actually trying to interpret the abstruse FASB/SEC mandated pension disclosures. Notice how optimistic some firms are about the long-term rate of return they expect on pension assets, even though interest rates on fixed income investments-a pension fund mainstay-bump along at record lows. Finally, the Federal Reserve, by manipulating interest rates rather than let markets determine rates, has become the enabler of the borrow-to-pay-dividends movement.
Shareholders can borrow on their own. Companies are now borrowing to pay dividends and buy back stock. If I want to pay myself a dividend, I can margin my shareholdings; I don't need a company to do it. And I control the timing. And I can sell my stock in the market anytime I like. Saddling my equity position with future interest and principal obligations to fund a stock purchase doesn't create any value.
Reflect for a moment on why corporations exist. While they predate the mercantilist period, they began to be more widely used then, as a collection of individual investors could bear more risk than single investors. That is, corporations were formed to take risks. While one might not suspect that as consultants hustle "Enterprise Risk Mangement" programs, and companies hire more risk and compliance staff than sales and marketing folks, that nonetheless is their purpose. To take risks that individuals can't afford.
Boards and CEOs, here's what I believe is more appropriate.
Invest in the business. Search for growth opportunities. Look for productivity-enhancing investments. Energy reduction. Supply chain improvements. New product introduction.
Cash burning a hole in your pocket? Lousy earnings release in your immediate future and you'd like to dilute its effect on your option value? Announce an increase in the dividend. Distribute a special dividend. But true up other obligations first. Clean up any old accounts payable. Fund your retirement liabilities like grown-ups. Settle outstanding litigation. All those things will provide us owners with real value over the long term.
Take some risks. Like these guys: Google. Amazon. Gilead. Chipotle. Moderna. Even decades-old Target and WalMart spent billions to addd a competitive ecommerce capability to their physical stores. Give us more of that.